In today's article, I will list a few useful accessories and extras that will help you to fully take advantage of our inventory management software.
Of course, you can use our system on its own, and it works perfectly well. However, you will have to search for items and users manually, and this can take a bit of time.
For a small business where equipment is lent occasionally, it is not a real issue. But if you use LendItems in a busy school library, with many books and students, these few extra seconds can quickly add up.
The better and faster solution is to use barcode labels, a barcode scanner and barcode user cards. All of these items are not expensive and will simplify and speed up the process of lending and returning your items.
Incidentally, using LendItems and barcodes in a library has got an additional advantage. When adding a new book, our software can identify the book quickly by scanning its ISBN. It means that you won't have to type all the information about the book, all the forms will be filled in automatically 🙂
Let's have a closer look and discuss in detail each accessory.
LendItems useful accessories
Barcode scanner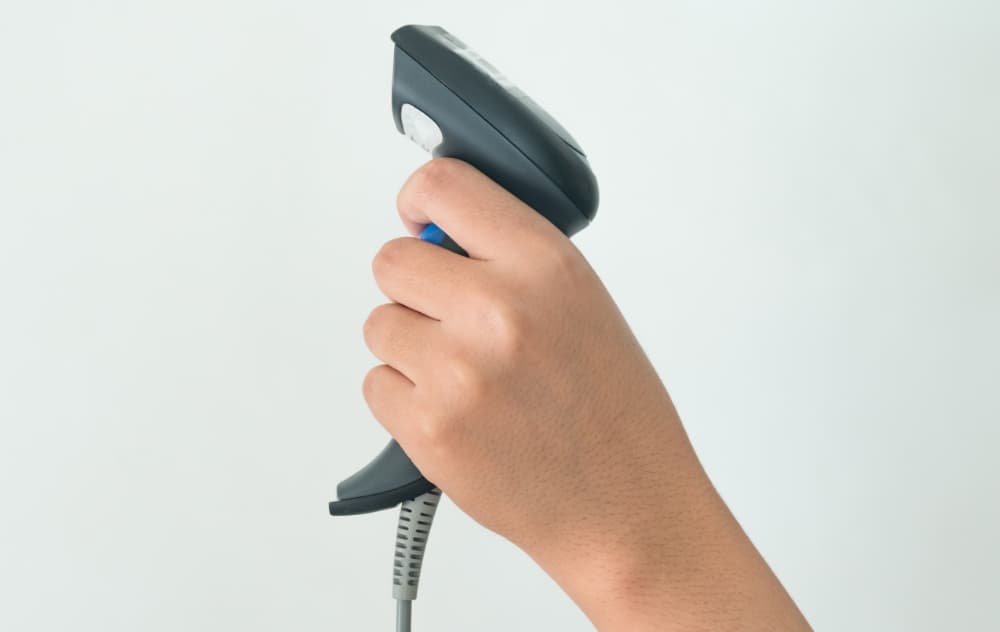 LendItems supports barcodes out of the box, and the first thing you need to have to take advantage of this feature is a barcode scanner. Using one will allow you to find, lend and return items in a fraction of a second. Also, when adding new items to the library, you will avoid some typing mistakes.
The barcode scanners can come in many shapes and sizes. It doesn't have to be fancy, even a basic, cheap one will do the job. In fact, I bought mine for only £15, and it works very well. In the US, the cheapest scanners cost around $20-25.
Depending on the circumstances, you can buy a wired or wireless scanner. For instance, if you use LendItems to lend books at a library desk, a wired scanner connected to the computer via USB is great. However, if you need to go outside to scan cars, boats or other equipment, a wireless scanner connected to a laptop or tablet via Bluetooth will work better.
You can buy a barcode scanner from a number of retailers. Please click on the link below to see some available scanners in Amazon US and Amazon UK.
Pre-printed, ready barcode stickers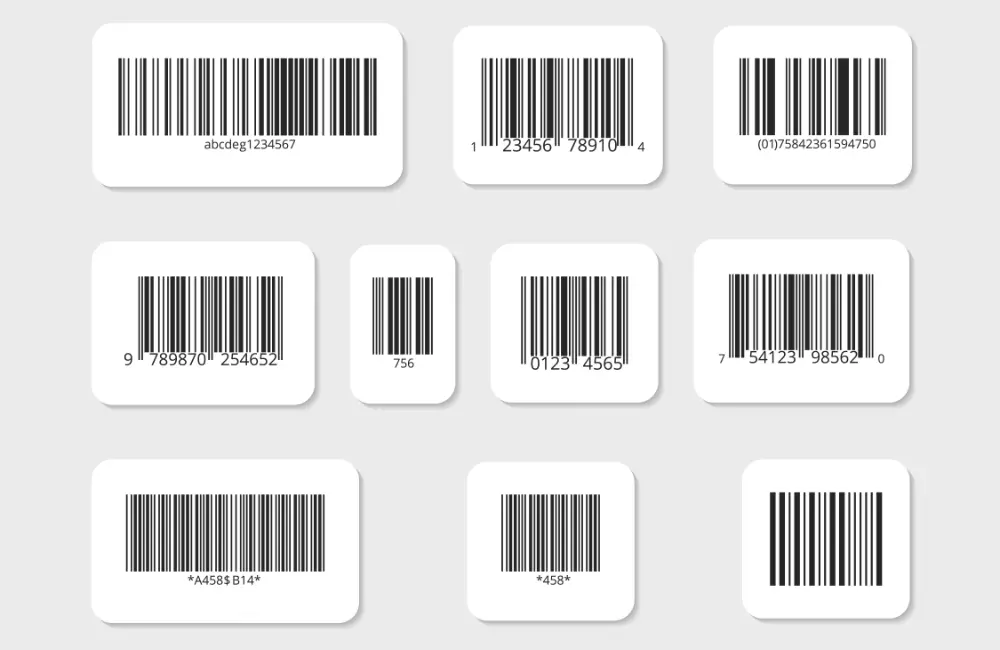 When you add a new item to your library of items, stick a label on it with a barcode and register the barcode in the software. Once this is done, you will be able to quickly find this item in the software by scanning it with a barcode scanner.
Where can you get these labels from? In the past, we recommended printing out your own stickers with barcodes, but there is even a simpler solution.
By all means, you can still print your own stickers, but it may be difficult. You may need special software and paper with labels, and even if you do succeed, some labels may not be durable.
We think that buying pre-printed, ready barcode stickers (sometimes they are called asset tags) is a better solution. They are cheap, durable, scratch-resistant and ready to use. Depending on your needs, they can also look better and more professional than a standard label.
As with barcode scanners, you can buy these pre-printed labels from many retailers. Please check below available options at Amazon. Some tags contain only digits, but you need the ones with barcodes.
Barcode cards for the users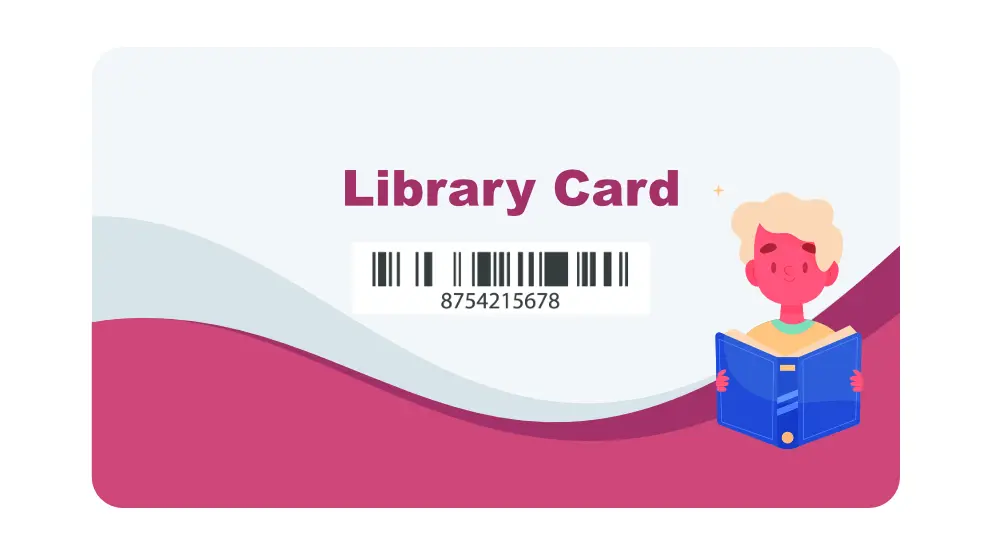 The principle is the same as before, but this time we are trying to quickly find the user in the software, not the item.
So, as before, we need to link somehow the user to our software by a barcode. We cannot stick a label on people, so instead, we will give them cards with unique barcodes. When these barcodes are scanned, our software will locate them in the system.
This only makes sense if we have regular users borrowing items multiple times, so in places like libraries, for instance. If you lend bicycles to tourists, giving them cards is pointless, as they probably use the card only once.
Because these cards are made of plastic and are more substantial, they cost more. They can come in a variety of shapes and sizes, the majority have got a shape of a bank card but can also be smaller key tags with barcodes. For some extra money, you can also print on their pictures or logos of your organization.
Please find below some links to websites where such cards can be ordered.
That is all this time. I encourage you to use these accessories to have a better experience with LendItems. If you haven't checked our software yet, please click the link below, register and create your first library.